We recently celebrated the Cawthron Marlborough Environment Awards in our hometown of Blenheim. These biennial awards highlight environmentally friendly community projects and businesses.
Cuddon is pleased to sponsor the Business Innovation award, which in 2023 was won by DNAiTECH. Not only did they win the Cuddon Business Innovation Award, but they also won the supreme award.  DNAiTECH has developed DNA sampling and analysis that gives on-the-spot results for a quick response and action rather than waiting for samples to be sent to a lab for analysis.
Click to Watch 'Cawthron Marlborough Environment Awards DNAiTECH Video'
We would like to extend our heartfelt congratulations to Murray Brown and the team at DNAiTECH, a truly remarkable business based in Marlborough. Their extraordinary work has left us all filled with awe and admiration!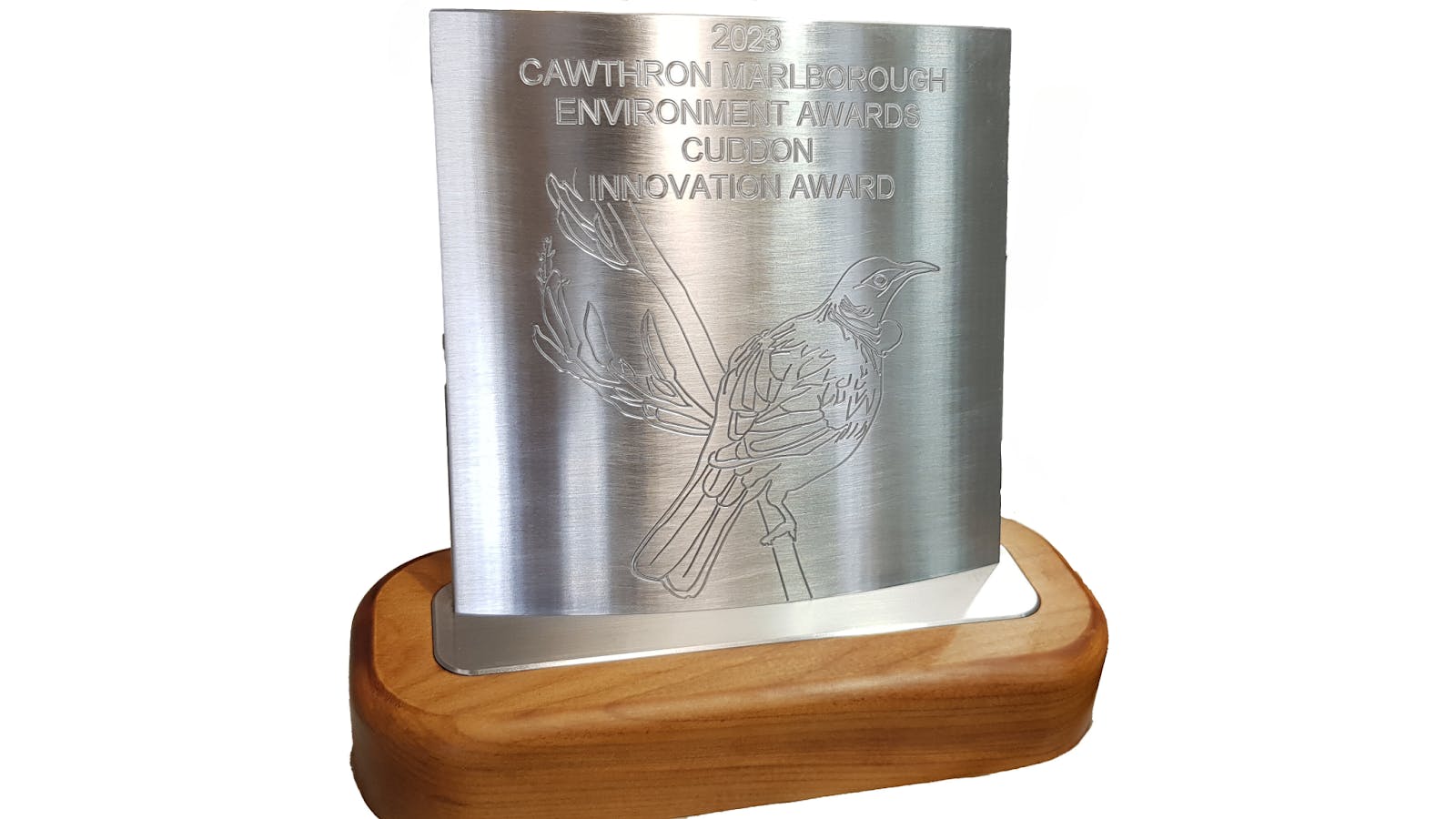 Our team contributed to the event by creating a spectacular trophy for the Business Innovation Award.